Need some fast and fabulous wrapping paper ideas?! Here are three ideas by
Paige Evans
that you can use in a snap with just a few pieces of patterned paper and a couple of embellishments.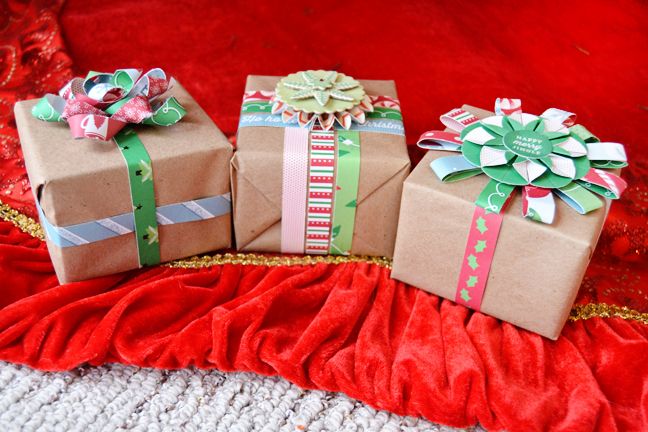 Trim patterned paper into 1/4" strips, bend then in half, and adhere them around a scrap circle of paper to form a bow. Top the bow with a dimensional sticker by American Crafts and add it to the top of a present.
Weave 1/4" patterned paper strips around a box and top it with a paper accordion flower and chipboard snowflake.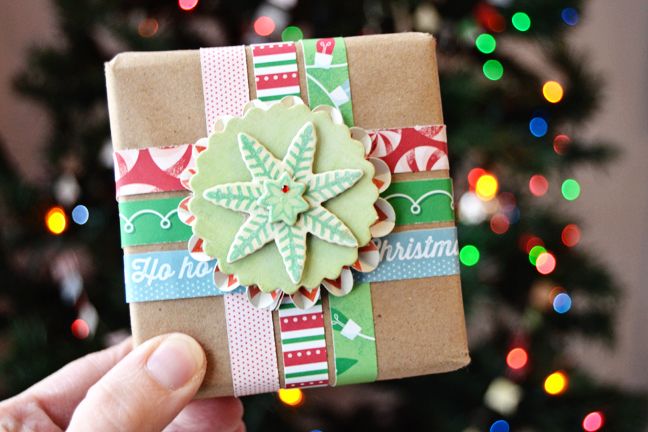 Make a ribbon bow with 1/4" patterned paper strips by looping them and adhering them in a spiral around a circle of scrap paper.
"Brown paper packages tied up with"... paper!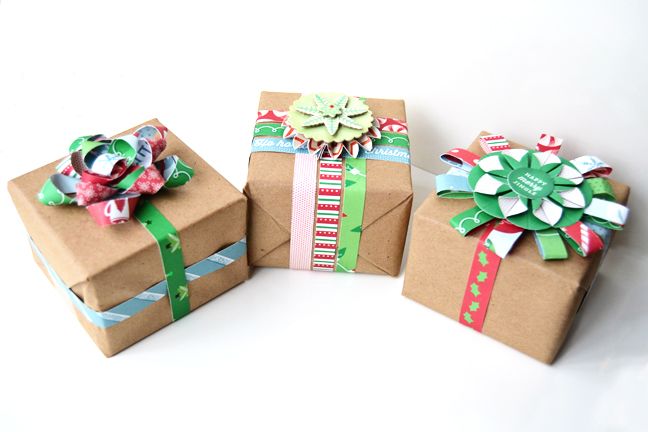 Happy wrapping!